Warning
: SimpleXMLElement::__construct(): Entity: line 10: parser error : Opening and ending tag mismatch: img line 10 and center in
/data/web/1/000/056/113/289412/htdocs/wp-content/plugins/amazonsimpleadmin/lib/Asa/Service/Amazon/Request/Abstract.php
on line
66
Warning
: SimpleXMLElement::__construct(): ric.png" alt="website temporarily unavailable" width="500" height="300"></center in
/data/web/1/000/056/113/289412/htdocs/wp-content/plugins/amazonsimpleadmin/lib/Asa/Service/Amazon/Request/Abstract.php
on line
66
Warning
: SimpleXMLElement::__construct(): ^ in
/data/web/1/000/056/113/289412/htdocs/wp-content/plugins/amazonsimpleadmin/lib/Asa/Service/Amazon/Request/Abstract.php
on line
66
Warning
: SimpleXMLElement::__construct(): Entity: line 11: parser error : Opening and ending tag mismatch: center line 10 and body in
/data/web/1/000/056/113/289412/htdocs/wp-content/plugins/amazonsimpleadmin/lib/Asa/Service/Amazon/Request/Abstract.php
on line
66
Warning
: SimpleXMLElement::__construct(): </body> in
/data/web/1/000/056/113/289412/htdocs/wp-content/plugins/amazonsimpleadmin/lib/Asa/Service/Amazon/Request/Abstract.php
on line
66
Warning
: SimpleXMLElement::__construct(): ^ in
/data/web/1/000/056/113/289412/htdocs/wp-content/plugins/amazonsimpleadmin/lib/Asa/Service/Amazon/Request/Abstract.php
on line
66
Warning
: SimpleXMLElement::__construct(): Entity: line 13: parser error : Opening and ending tag mismatch: body line 8 and html in
/data/web/1/000/056/113/289412/htdocs/wp-content/plugins/amazonsimpleadmin/lib/Asa/Service/Amazon/Request/Abstract.php
on line
66
Warning
: SimpleXMLElement::__construct(): </html> in
/data/web/1/000/056/113/289412/htdocs/wp-content/plugins/amazonsimpleadmin/lib/Asa/Service/Amazon/Request/Abstract.php
on line
66
Warning
: SimpleXMLElement::__construct(): ^ in
/data/web/1/000/056/113/289412/htdocs/wp-content/plugins/amazonsimpleadmin/lib/Asa/Service/Amazon/Request/Abstract.php
on line
66
Warning
: SimpleXMLElement::__construct(): Entity: line 14: parser error : Premature end of data in tag html line 2 in
/data/web/1/000/056/113/289412/htdocs/wp-content/plugins/amazonsimpleadmin/lib/Asa/Service/Amazon/Request/Abstract.php
on line
66
Warning
: SimpleXMLElement::__construct(): in
/data/web/1/000/056/113/289412/htdocs/wp-content/plugins/amazonsimpleadmin/lib/Asa/Service/Amazon/Request/Abstract.php
on line
66
Warning
: SimpleXMLElement::__construct(): ^ in
/data/web/1/000/056/113/289412/htdocs/wp-content/plugins/amazonsimpleadmin/lib/Asa/Service/Amazon/Request/Abstract.php
on line
66
Warning
: SimpleXMLElement::__construct(): Entity: line 10: parser error : Opening and ending tag mismatch: img line 10 and center in
/data/web/1/000/056/113/289412/htdocs/wp-content/plugins/amazonsimpleadmin/lib/Asa/Service/Amazon/Request/Abstract.php
on line
66
Warning
: SimpleXMLElement::__construct(): ric.png" alt="website temporarily unavailable" width="500" height="300"></center in
/data/web/1/000/056/113/289412/htdocs/wp-content/plugins/amazonsimpleadmin/lib/Asa/Service/Amazon/Request/Abstract.php
on line
66
Warning
: SimpleXMLElement::__construct(): ^ in
/data/web/1/000/056/113/289412/htdocs/wp-content/plugins/amazonsimpleadmin/lib/Asa/Service/Amazon/Request/Abstract.php
on line
66
Warning
: SimpleXMLElement::__construct(): Entity: line 11: parser error : Opening and ending tag mismatch: center line 10 and body in
/data/web/1/000/056/113/289412/htdocs/wp-content/plugins/amazonsimpleadmin/lib/Asa/Service/Amazon/Request/Abstract.php
on line
66
Warning
: SimpleXMLElement::__construct(): </body> in
/data/web/1/000/056/113/289412/htdocs/wp-content/plugins/amazonsimpleadmin/lib/Asa/Service/Amazon/Request/Abstract.php
on line
66
Warning
: SimpleXMLElement::__construct(): ^ in
/data/web/1/000/056/113/289412/htdocs/wp-content/plugins/amazonsimpleadmin/lib/Asa/Service/Amazon/Request/Abstract.php
on line
66
Warning
: SimpleXMLElement::__construct(): Entity: line 13: parser error : Opening and ending tag mismatch: body line 8 and html in
/data/web/1/000/056/113/289412/htdocs/wp-content/plugins/amazonsimpleadmin/lib/Asa/Service/Amazon/Request/Abstract.php
on line
66
Warning
: SimpleXMLElement::__construct(): </html> in
/data/web/1/000/056/113/289412/htdocs/wp-content/plugins/amazonsimpleadmin/lib/Asa/Service/Amazon/Request/Abstract.php
on line
66
Warning
: SimpleXMLElement::__construct(): ^ in
/data/web/1/000/056/113/289412/htdocs/wp-content/plugins/amazonsimpleadmin/lib/Asa/Service/Amazon/Request/Abstract.php
on line
66
Warning
: SimpleXMLElement::__construct(): Entity: line 14: parser error : Premature end of data in tag html line 2 in
/data/web/1/000/056/113/289412/htdocs/wp-content/plugins/amazonsimpleadmin/lib/Asa/Service/Amazon/Request/Abstract.php
on line
66
Warning
: SimpleXMLElement::__construct(): in
/data/web/1/000/056/113/289412/htdocs/wp-content/plugins/amazonsimpleadmin/lib/Asa/Service/Amazon/Request/Abstract.php
on line
66
Warning
: SimpleXMLElement::__construct(): ^ in
/data/web/1/000/056/113/289412/htdocs/wp-content/plugins/amazonsimpleadmin/lib/Asa/Service/Amazon/Request/Abstract.php
on line
66
Warning
: SimpleXMLElement::__construct(): Entity: line 10: parser error : Opening and ending tag mismatch: img line 10 and center in
/data/web/1/000/056/113/289412/htdocs/wp-content/plugins/amazonsimpleadmin/lib/Asa/Service/Amazon/Request/Abstract.php
on line
66
Warning
: SimpleXMLElement::__construct(): ric.png" alt="website temporarily unavailable" width="500" height="300"></center in
/data/web/1/000/056/113/289412/htdocs/wp-content/plugins/amazonsimpleadmin/lib/Asa/Service/Amazon/Request/Abstract.php
on line
66
Warning
: SimpleXMLElement::__construct(): ^ in
/data/web/1/000/056/113/289412/htdocs/wp-content/plugins/amazonsimpleadmin/lib/Asa/Service/Amazon/Request/Abstract.php
on line
66
Warning
: SimpleXMLElement::__construct(): Entity: line 11: parser error : Opening and ending tag mismatch: center line 10 and body in
/data/web/1/000/056/113/289412/htdocs/wp-content/plugins/amazonsimpleadmin/lib/Asa/Service/Amazon/Request/Abstract.php
on line
66
Warning
: SimpleXMLElement::__construct(): </body> in
/data/web/1/000/056/113/289412/htdocs/wp-content/plugins/amazonsimpleadmin/lib/Asa/Service/Amazon/Request/Abstract.php
on line
66
Warning
: SimpleXMLElement::__construct(): ^ in
/data/web/1/000/056/113/289412/htdocs/wp-content/plugins/amazonsimpleadmin/lib/Asa/Service/Amazon/Request/Abstract.php
on line
66
Warning
: SimpleXMLElement::__construct(): Entity: line 13: parser error : Opening and ending tag mismatch: body line 8 and html in
/data/web/1/000/056/113/289412/htdocs/wp-content/plugins/amazonsimpleadmin/lib/Asa/Service/Amazon/Request/Abstract.php
on line
66
Warning
: SimpleXMLElement::__construct(): </html> in
/data/web/1/000/056/113/289412/htdocs/wp-content/plugins/amazonsimpleadmin/lib/Asa/Service/Amazon/Request/Abstract.php
on line
66
Warning
: SimpleXMLElement::__construct(): ^ in
/data/web/1/000/056/113/289412/htdocs/wp-content/plugins/amazonsimpleadmin/lib/Asa/Service/Amazon/Request/Abstract.php
on line
66
Warning
: SimpleXMLElement::__construct(): Entity: line 14: parser error : Premature end of data in tag html line 2 in
/data/web/1/000/056/113/289412/htdocs/wp-content/plugins/amazonsimpleadmin/lib/Asa/Service/Amazon/Request/Abstract.php
on line
66
Warning
: SimpleXMLElement::__construct(): in
/data/web/1/000/056/113/289412/htdocs/wp-content/plugins/amazonsimpleadmin/lib/Asa/Service/Amazon/Request/Abstract.php
on line
66
Warning
: SimpleXMLElement::__construct(): ^ in
/data/web/1/000/056/113/289412/htdocs/wp-content/plugins/amazonsimpleadmin/lib/Asa/Service/Amazon/Request/Abstract.php
on line
66
Der Meister des Photoshop Composing, Peter Braunschmid ist nicht nur bekannt für atemberaubende und kreative Bilder, sondern auch dafür, eine ganze Menge Zeug zum Basteln für lau bereitzustellen. Dazu gehören neben so genannten Stocks, also Fotos die man (zumeist nicht kommerziell) gratis für Photoshop-Bastelbilder verwenden kann, auch Video-Tutorials, Texturen und Hintergründe.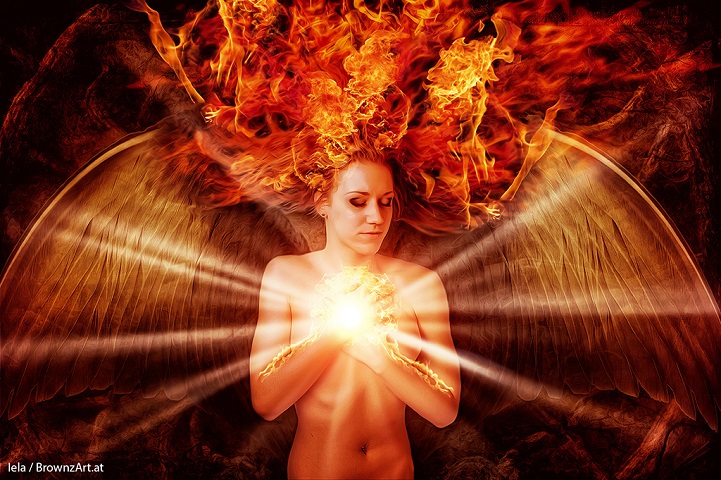 Peter hat just heute ein tolles Download-Archiv für euch bereit gestellt, in dem sich über 20 Making Of Videos inklusive Arbeitsmaterialien befinden. Das ganze ist kostenlos und ein wahrer Fundus an wissen. Schaut man sich Peters Bilder an, kann man schon ahnen, wie nützlich seine Tutorials sind. Den entsprechenden Download-Link gibts bei Peter im Blog. Außerdem erscheint am 31. Oktober sein Video-Training "Faszinierende Photoshop-Welten" was ich mir definitiv zulegen werde.
Wärmstens empfehlen kann ich euch vorab natürlich auch sein bereits erschienenes Training "The Dark Side of Photoshop". Ein tolles Videotraining, welches ich auch für euch definitiv noch einmal Rezensieren werde, in der nächsten Zeit.
Beide scheiben wird es natürlich abseits von Amazon auch direkt beim Verlag geben!